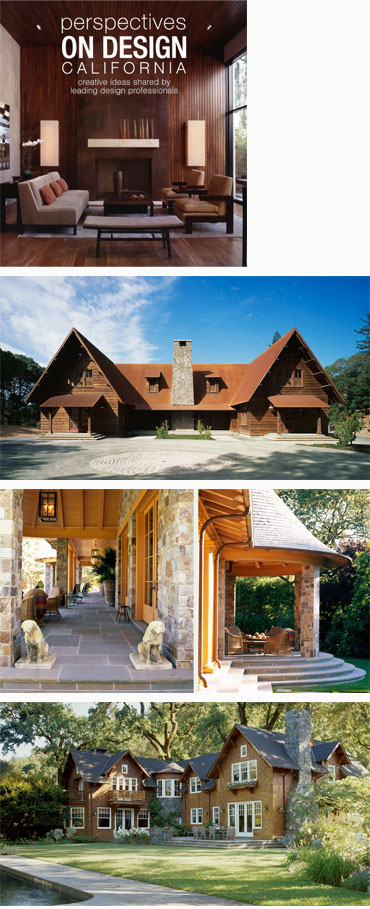 Perspectives On Design: California
Driving through the California countryside and taking in the natural landscape and the modest buildings that were blended into it long ago is a favorite pastime for Shay Zak. He is drawn to the simplicity and purity of "four-sided structures with a great roof shape and windows are all the same size" and draws on the romantic notion of honest architecture for his high-end residential design. He is quick to eliminate unnecessary architectural features, ensuring that the plan and formal perfectly clear. This is not to say that his structures lack detail–quite the opposite is true. Zak Architecture's creations boast the perfect level of ornamentation, which is achieved by working through a number of ideas, distilling concepts to their essence and allowing the hands of master craftsmen to execute the plan using tried-and-true methods and materials.
Each of Zak Architecture's designs is an original, but a few commonalities ensure their broad appeal and irrefutable timelessness. Design inspiration is gleaned from the owner's aspirations and the site's character, great attention is paid to scaling and flow, rooms are oriented to the outdoors, and natural materials are specified for their durability and beauty. The boutique firm is celebrated for its work in California and Hawaii, approaching each project as an opportunity to produce something extraordinary that will serve and inspire for generations.